Greetings!
Welcome to the Hopewell Missionary Baptist Church website! It is our hope that you will find the information you are about to view to be informative, inspiring and illuminating.
We are honored to be called the redeemed children of The Most High God! What an awesome privilege The Lord has given to His redeemed saints! We are also indebted to Our Lord for offering Himself as our sacrificial Lamb in the person of Jesus Christ to purchase our redemption and eternal salvation.
Our earthly mission and desire is to sacrifice ourselves as witnesses in this dark and dull world by becoming salt and light for the lost, least and left out of humanity. It is also our hope that believers and disciples of our Lord Jesus Christ will be encouraged, strengthened, and motivated through this website ministry.
Please join us in much prayer and supplication that the message of the gospel through this site will be clear, comforting, convicting, and Christ honoring.
May the Lord's richest blessing be upon you.
Pastor Richard Addison
Our Location
HOPEWELL BAPTIST CHURCH
3285 PEACH ORCHARD ROAD
DALZELL, SC 29040
Phone
Email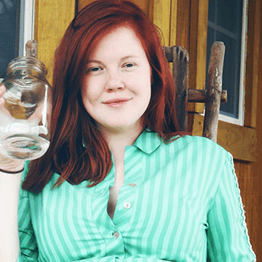 Jane Doe (SAMPLE)
I love the people who work at this church! A family atmosphere, and down to earth! I found Jesus here, because I experienced the Love of God.
Special Events
Devotional studies Sunday @ 10 AM on Zoom and Facebook Live. Tuesday & Wednesday on Zoom App @ 10 AM & 6 PM. Call-in number: 646-568-7788. Meeting ID: 316-292-5678 & follow the prompts. If using the Zoom app, all that is needed is the meeting ID.

14th Pastoral Anniversary Drive-thru Parade
November 14th @ 1:45 pm
Staging location arrival NLT 1:30 pm
Midlands Retired Military Association
3035 Peach Orchard Rd
Dalzell, SC 29040
Sunday
Sunday Hour of Prayer - 8:30 a.m.

Sunday school - 9:00 a.m.

Worship Services - 10:00 a.m.
1st Tuesday
Women's Bible Study - 6:00 p.m.
Wednesday
Bible Study — 12:00 p.m.

Tutorial Services — 6:00 p.m.

Bible Study — 7:00 p.m.
4th Saturday
Youth Rap Sessions/Workshops
11:00 a.m.
Countdown to
Sunday Worship!